"Ever consider what pets must think of us? I mean, here we come back from a grocery store with the most amazing haul – chicken, pork, half a cow. They must think we're the greatest hunters on earth!" – Anne Tyler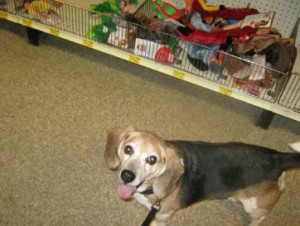 We hope you enjoy our Storefront! Take advantage of pre-order opportunities since we only keep a small number of limited items in stock. In the meantime, remember that with every purchase a portion of sales helps us to help homeless dogs and that's always a good thing. Many of our items are listed on eBay, so please click the eBay link below to see those items.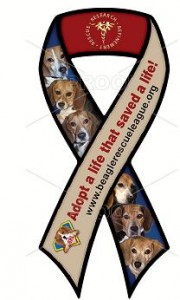 Lab Awareness Ribbon
Check out one of our favorite items – Adopt a life that saved a life! This ribbon awareness magnet shows how much we at BRL care about our "labbies". If you do to, please click on the button to add to your shopping cart! Each magnet is just $7.50 each including shipping!
Window Clings
Show your support for Beagle Rescue League by sporting a new 5×5″ window cling! We are offering both of our logos! Choose yours for just $7.00 each including shipping!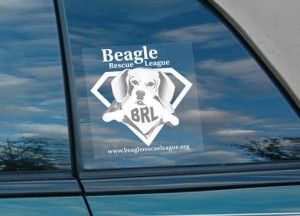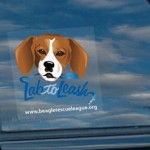 BRL Hats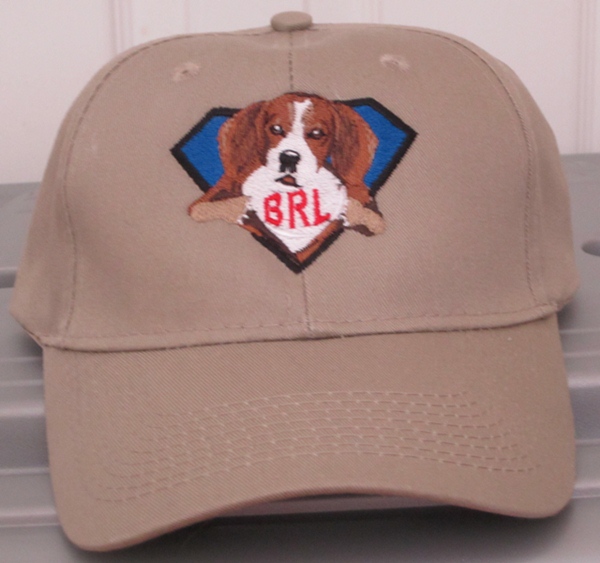 Our hats are 100% cotton twill 6 panel hats with an adjustable velcro closure. Our BRL logo is embroidered on the front! Color: KHAKI
$15 + $5 Priority Shipping
Introducing our New 2013 Fall/Winter Design!
PRE-ORDERS ARE NO LONGER BEING ACCEPTED!


ITEMS WILL BE ORDERED AND SHIPPED AROUND mid-September!
BRL T-Shirts, Long Sleeve shirts, Sweatshirts and Hoodies!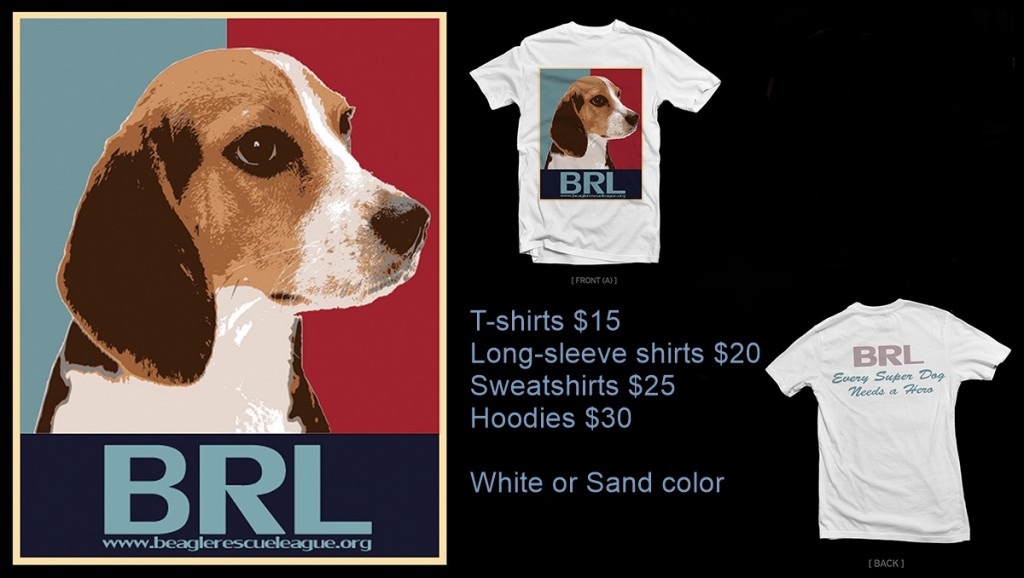 All shirts are Gildan pre-shrunk cotton blends in WHITE or SAND (the color sand is same as this web background color!). The front features a beagle face with BRL and our web address on the front. The text on the back says BRL Every Super Dog Needs a Hero. THE COLORS OF THE TEXT ON THE BACK OF THE SHIRT WILL BE SHADES OF THE RED AND BLUE FROM THE FRONT – NOT WHAT IS PICTURED. Shirts will be printed on both the front and the back of the shirt. Shirts being offered:
T-shirts $15
Long sleeve shirts $20
Sweatshirts $25
Hoodies (pullover) $30
$5 USPS Priority shipping, with shipping discounts available at the time of shipments!
A "pick up" option is available for those who will pick up the item from Morrisville, PA or for adopters and volunteers only at BRL's Barktoberfest on October 20, 2013!
BACK BY POPULAR DEMAND!
PRE-ORDERS ARE NO LONGER BEING ACCEPTED!


ITEMS WILL BE ORDERED AND SHIPPED AROUND mid-September!
Due to popular demand, we are offering our Lab to Leash design again for this Fall in either a
NAVY
sweatshirt. long sleeve shirt, or t-shirt! Pre-orders are being taken on the same schedule as the shirts above!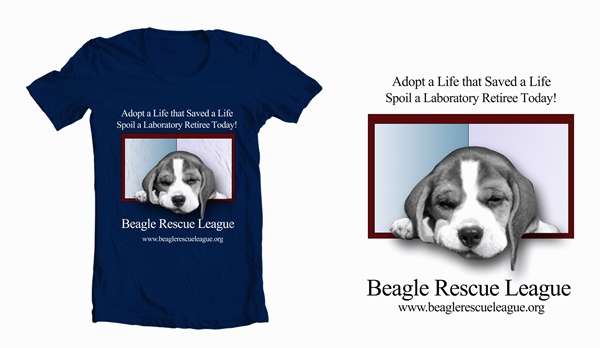 Thanks so much for helping us to help them!