"What counts is not necessarily the size of the dog in the fight – it's the size of the fight in the dog." – Dwight D. Eisenhower
Join the fight…become a BRL Volunteer!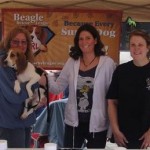 Volunteers are without doubt, the core element that makes every rescue successful. Volunteers are the ones you'll meet – front and center when you're at one of our events. They are also the ones you may never meet who do our webpage, or write a thank you note, or return your phone call. Volunteers do the essential things that keep us a well oiled machine and every one of them does this because they love our favorite breed.
Becoming a volunteer is easy – becoming a committed and dedicated volunteer is not. It is a rare individual who will work a 40 hour week and then support our fundraising, fostering and adminstrative "jobs" without monetary reward, but we know you are out there and would love to hear from you!
We always need help volunteers in Eastern PA and NJ for: Fostering, Home Visits, Follow Up Adoption Calls, Fundraising, and Outreach Events (in NJ and Eastern PA).
Consider helping us – we'd love to have you on board!! Just take the first step and complete our application here.
A homeless dog is counting on you!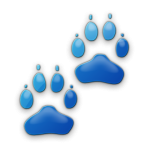 Want to learn more about one very important Volunteer?  Visit the Joann Miller Memorial Motorcycle Run page which can be found here: www.wix.com/jammiv/run