Beagle Rescue League is always looking to expand its resources. This includes finding new foster homes, volunteers and transporters. It also means we're open to considering new fundraising opportunities and showcasing our dogs at adoption events. The ways you can help our dogs is almost endless.
Here are but a few things you can do to help us help them!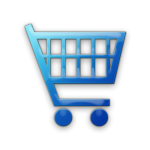 Love to shop?? Use I-Give!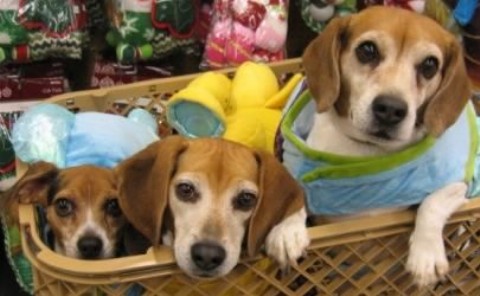 Please consider searching for purchases through iGive – we receive a small donation every time you use their free service. The stores that participate in iGive are stores you shop at every day for work, personal, professional and gift items. Best of all, their site is SPAM free so you will never receive "junk" email from them. When you're ready to shop, simply click the banner below. It will take you right to their portal.
Did you know we have our own Ebay Store? It's true – visit us here!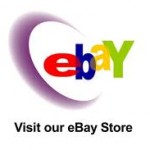 a href="https://www.beaglerescueleague.org/wp-content/uploads/2010/11/061044-blue-jelly-icon-people-things-bed1-sc43.png">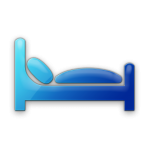 Our dogs love to sleep on Kuranda Dog beds, but we don't have enough for everyone. If you would like to donate a bed at a special wholesale price for a dog to sleep in comfort, please donate a Kuranda dog bed.
Kuranda beds are superb for offering orthopedic support for our senior dogs and they are low to the ground to help prevent injuries in special needs pets.
There's no need to fear – Thundershirt is here!
Have a pooch with separation anxiety, fear of fireworks, loud noises and more? Try a Thundershirt and while you're at it, consider donating one to us!
Our "Wish" List
The Beagle Rescue League, Inc is always in need of the following "Wish List" items and appreciates the gift of giving more than you know.
Because we are a non-profit organization money is always a consideration – but if you have equipment that you are no longer using (crates, etc) or if you would like to purchase one of the items below we would be very appreciative.
• Medium Snap Collars
• 4 and 6 ft leashes
• Ear cleaning supplies
• Frontline (non-expired)
• Interceptor (non-expired)
• Dog Toys (Please – no rawhide!)
Donate!
If you cannot donate goods and find it much simpler to make a monetary donation, please click the yellow "Donate" link on the left! You also can pay by check – simply mail your payment to our PO Box! Donations are tax deductible as allowable by law.
There are many ways that you can help a homeless dog and donating goods and/or services is always appreciated.
Many communities and employers reward people just like you for helping to make the world a better place.
Please consider donating to help save the life of a wonderful beagle.
We love Big Piles of Dog Shirts. If you do too, consider shopping here: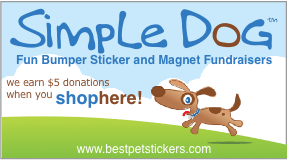 "It's time for the Simple Dog Best Breed fundraiser challenge! Simple Dog is featuring their best-selling I Love My Beagle dog bone bumper stickers and magnets and a complete $5.00 for each one sold goes as a donation to the non-profit pet rescue you choose. Make your $5 donation to Beagle Rescue League when you choose us at checkout!
http://bestpetstickers.com/beagle_bumper_sticker
You can also purchase any Simple Dog bumper sticker, magnet or car decal today and donate $5 to us too, when you enter your selection in the boxes at checkout. It's fun and easy to help!"
Love to walk??? Check out THESE beautiful products from Yellow Dog Designs and help us raise funds at the same time!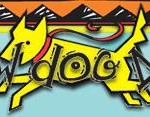 Through one of our caring volunteers, we've been lucky enough to hook up with Yellow Dog Designs to offer you a great selection of collars, leashes and harnesses at superb prices. Their catalog is extensive and we can order nearly any design you find but we hand picked these to offer you and hope you agree that the designs are just adorable.
Collars are available in the following sizes/pricing:
Small – $10.00 Small Reflective – $13.00
Medium – $11.00 Med. Reflective – $13.00
Large – $12.00 Lg. Reflective – $13.00
Leashes are available in the following sizes/pricing:
Small – $11.00 Small Reflective – $14.00
Medium – $12.00 Med. Reflective – $14.00
Note: Small and Medium leashes are 3/4 inch x 6 ft.
Large – $13.00 Lg. Reflective – $13.00
Note: Large leashes are 1 inch x 6 ft.
Step in Harnesses
Small – $18.00
Medium – $19.00
Large – $20.00
*All harnesses are available in reflective too – at $21.00 each
Available Patterns: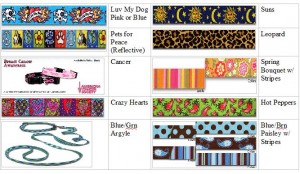 Sizes
Step in Harness
Pattern Choice
"Where Your Purchase Helps Support Rescue!"