"Don't be shy about asking for help. It doesn't mean you're weak, it only means you're wise." ~Unknown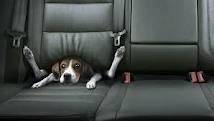 We all need help now and again. As beagle owners in the NJ/Eastern PA area, here are some resources that may be of some value to you.
VETERINARY PRACTICES THAT WORK WITH BRL
South Brunswick Animal Hospital
879 Georges Road
Monmouth Junction, NJ 08852
732-821-0040
Werner Animal Hospital
659 State Route 53
Morris Plains, NJ 07950
973-540-1433
RESOURCES FOR OWNERS STRUGGLING WITH VET BILLS
Brown Dog Foundation
Care Credit
IMOM, Inc.
Rose's Fund for Animals
The Pet Fund
Red Rover
Gracie's Mission
The Dog and Cat Cancer Fund
Magic Bullet Fund
The Mosby Foundation
The Riedel & Cody Fund
RESOURCES FOR LOST/FOUND PETS
Fido Finder
Pet Amber Alert
MissingPets.com
LostAndFound.com
Lost Pet USA
The Center for Lost Pets
PLEASE SEARCH Facebook for local, county and state groups and pages devoted to lost/found pets. Social media has been an amazing help in reuniting pets and their owners.
RESOURCES FOR OWNERS NEEDING TO SURRENDER THEIR BEAGLE
BRL unfortunately does not have the resources to accept owner surrendered dogs.
For helpful information, CCCI Welfare offers an informative page regardless of breed.