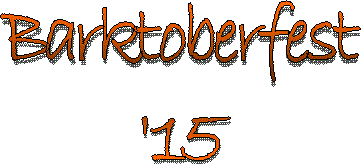 Please join us for a major FUNDRAISER (bring your wallet!) for BRL!
We are very excited to be able to accept CREDIT CARDS THIS YEAR!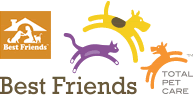 Sunday, October 18, 2015
11:30am-3:30pm
Best Friends Pet Care
1150 Easton Rd
Willow Grove, PA 19090
For those who have opened their home to a beagle in
need…and then cleaned up the oh so many places they've peed.
 
To the families who've said this is is your forever home…
no more will you wander, no more will you roam
 
To all the friends who help us do what we do…
this is Barktoberfest; a party for you!
Please mark your calendars and find some time to stop by for:
Amazing portraits taken by

Pooch Smooch Photograph

y
Adorable caricatures by

Caricatures, Murals & More

Lunch
Halloween costume contest (for your beagle)
Contests and games for your beagle!
Ask the Trainer booth
"It's the Great Pumpkin!" photo scene
Silent auction – including a brand new Bissell vacuum cleaner, Flyers autographed hockey puck, Trenton Thunder tickets, an IKEA basket, beagle and dog themed items from Maximum Dog, Dog Lover Store, a Palmer's basket, Rodan & Fields basket from consultant Pam Boyer, autographed beagle prints by D.J. Rogers, Beagle prints by Pawsey Prints, gift cards to Petco, Amazon, hand carved Snoopy pumpkin, Wagging Wipers,  Lupine collars and leashes, beagle decals and stickers, and so much more!!!
Merchandise sales (BRL candles, magnets, signs, picture frames, jewelry, etc.) benefiting BRL
Thanks to Philly & Jersey Pet Pages
SOME SELECT ITEMS FOR THE SILENT AUCTION ARE AVAILABLE ONLINE HERE!!
Since chairs are limited, PLEASE bring a lawn chair for yourself!
Our schedule for the day:
11:30 – 12:00 – Meet and greet the adopters
Adopters may go to Pooch Smooch, Caricatures, Murals & More, Ask the Trainer and our Photo Scene throughout the event!
Games
12:00 – 12:30 – Best Kisser Contest
12:30 – 1:00 – Longest Ears Contest
1:00 – 1:30 – Musical Chairs
1:30 – 2:00 – Best Trick
2:00 – 2:30 – Pet/Owner Look Alike Contest
2:30 – GROUP PICTURE
2:40 – 3:00 – Halloween costume contest

3:00 – End of Silent Auction
3:00 – 3:30
– 
Winners Announced, wrapping up, e
nd of Barktoberfest
Adults= $10 if pre-register ($15 at the door)
Children under 12 = free
Beagles = free
Pre-registration is now closed!  Feel free to come to the event and pay at the door if you are able!
Some of the awesome donations you will see at Barktoberfest!!