"Mixed breed or pure bred, it really doesn't matter. Every dog has an enviable mind; it remembers the nice things in life and quickly blots out the nasty." – Barbara Woodhouse
Congratulations! You've been approved to adopt a Beagle! Now what?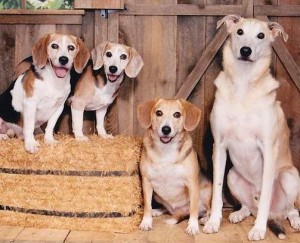 If we currently have an appropriately matched Beagle for you, we will be corresponding with you about that particular dog. As mentioned in your interview, a meeting with the Beagle is neither an obligation on your part, nor a guarantee on our part – of adoption. We need to assess how things go at the meeting, e.g., Do the dogs get along? How does the dog interact with your children? How are the general dynamics?, etc. If there are hesitations on either side, an adoption will not take place. If you are not 100% sure, we will ask you to go home and think about it. In almost all cases, you and your family members will be asked to travel to the dog's foster home in order for the meeting to take place.
At the time of adoption, all of our Beagles have already been examined by a veterinarian, spayed/neutered, brought up to date on Rabies and Distemper vaccinations, heartworm tested (if negative, they are started on a monthly preventative), micro-chipped, and started on year-round flea/tick preventative (Frontline). You will receive a vaccination summary sheet for your Beagle, along with copies of his/her records in your adoption packet. You will be informed of any known medical issues prior to a meeting or adoption.
Things to bring to the meeting in anticipation of an adoption: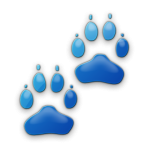 Adoption fee ($250 unless informed otherwise), payable by cash, money order, or personal check. If paying by personal check, we will need to see your Driver's License as well.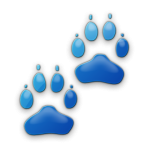 A crate/carrier to transport the dog in the car, or a doggie seatbelt. This is strictly for safe travel to make certain your dog is not a distraction while you drive.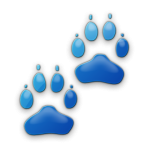 We recommend taking the dog to your own veterinarian for a visit within a week or so of adoption.
The purpose of your first visit is to have your new dog meet your veterinarian, and to obtain the heartworm preventative (it requires a prescription, so must be purchased from your veterinarian) that will need to be continued.
**ALTHOUGH NOT NECESSARY FOR THE MEETING, PLEASE PURCHASE AN ID TAG FOR YOUR BEAGLE WITH YOUR NAME & PH# AS SOON AS POSSIBLE, AND PLACE IT ON HIS/HER COLLAR!**
Your Beagle will be adopted with:
Adoption packet which includes all pertinent veterinary records, a document with specifics about the Beagle's feeding schedule, housetraining status, favorite toys, personality quirks, etc., as well as other documents and recommended readings.
We also provide a collar and leash with an identifying tag
A gallon-sized Ziploc bag with the food your foster Beagle is currently eating. In almost all cases, the food our foster homes use is Fromm Adult Gold. Use the store locator to find a location near you.