"Animals are not brethren, they are not underlings; they are other nations, caught with ourselves in the net of life and time." ~ Henry Beston
*PLEASE READ*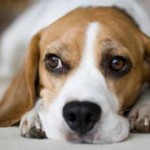 This page contains images of dogs that we have been contacted about to find homes for who we either cannot assist due to lack of foster space OR because they are with another rescue group who has requested we help them along the way. These dogs are referred to as "cross posts". They are not in our care and we know very little about them, quite honestly so we offer no guarantee about these pets because they fall outside of the "net" of beagles in our program.
This world is comprised of many giving people who just like us here at Beagle Rescue League, dedicate their lifes work to helping dogs who cannot find a permanent home. We share openly with those select rescues who we have met and worked with over the years because honestly, there are enough dogs out there homeless and cold who deserve a second chance to be selfish. We believe we have a duty to assist dogs who need placement, wherever they come from because in our country the overpopulation and euthanasia numbers are staggering.
Important!!! Please do NOT contact Beagle Rescue League regarding the dogs on this page – we cannot offer you any more than a photo, a contact and a tidbit of information supplied. One final note: We reserve the right to discontinue this practice should it become problematic but for the love of a dog who so deserves another chance, please do not overlook the Organizations in your area.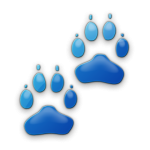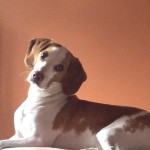 Could I get any cuter?? Benny is an extremely affectionate two year old neutered male purebred beagle. Every time he goes for a walk people stop to compliment us on how beautiful he is! We agree!! Benny loves to go to the park and play for hours! Unfortunately, Benny suffers from separation anxiety. He is currently on (inexpensive) medication to help combat his fears and so far, he is doing great. Benny is in need of a new home because his current owners work hours have changed and now, little Benny is missing his playtime. He's lonely and just needs to get back to a life where he will receive lots of love, affection and of course, being on a schedule would help him with some of his insecurities. Benny's trained to a wee wee pad but also does his "business" outside. Benny enjoys playing with other dogs. The minute he sees one he quickly wants to say hi and make a new friend. He loves children, especially sleeping with them. What would make Benny happiest would be a yard where he could play, and another dog in the house could work for him too provided that dog is as pet friendly as Benny is. For additional information about him, please contact: fuentes.taina@gmail.com
A lemon shark?? Meet "Lemon". Originally purchased from a pet store, this adorable boy has been displaced due to a divorce. His current owner tells us that he is great with kids, dogs, cats, small animals(turtles!!) and typical of most beagles, is always looking for food LOL. "Lemon" does not have any known medical issues but he can be a bit anxious if left alone for too long. A home without a crate would be best and right now, he is content being sectioned off with a baby gate. He is very good on leash, weighs about 20 lbs and even knows how to give you his paw for a special treat. We think he'd be a good fit for a family or even a single senior. "Lemon" lives in the suburbs of Philly and while not a dog of Beagle Rescue Leagues, we know there must be a forever home out there looking for a wonderful family dog. If you are interested in learning more about this lovely boy, please contact his fur-mom at cmiletto@yahoo.com.