"Some of our greatest treasures we place in museums; others we take for a walk." ~ Roger Caras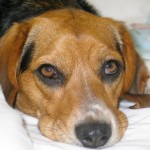 Beagle Rescue League, Inc. launched into the world of rescue feet first on January 1st, 2011.  However, its co-founders were not new to the role of saving homeless beagles…just looking for a way to do it better. Patricia Favata (Scully) and Carolyn Sterner branched off from another rescue to better serve the needs of the beagles from shelters and research facilities with the concentration of experienced and trusted volunteers here on the East Coast. We are very proud to offer you the highest level of care for each dog we assist and we know that within these pages there is something for everyone. Whether you want to adopt, or learn more about the breed – we hope that you find this site of help to you.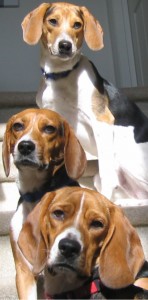 Beagle Rescue League, Inc. is a 501(c)(3) nonprofit corporation formed for the purpose of rescuing, rehabilitating and re-homing unwanted beagles. Our beagles find their way into our program through many venues – from shelters, research facilities, and with the help of animal control officers. All of our dogs are brought up to date on vaccinations, and we make sure they are heartworm negative, neutered/spayed and micro-chipped before they go to their forever homes.
Every dog is fostered in a private home and we try our very best to match pets and new owners based on the the proper fit for both parties.
All of our dogs deserve a second chance and we are proud to be the vehicle that drives them (sometimes literally) from a life with an uncertain future to one in a loved and stable forever home!